Mortgage Professionals can work less and make more.
Denise Donoghue and Deborah Byrd had me on their Podcast the other day and what came up has really surprised a lot of Top Producers.
I have been getting emails all week with questions from Top Producers about how they can leverage their personal brand to make more money and work less.
Click below to listen to the Episode.
Pop it on in the background while you are working… You won't regret it!
---
If this podcast episode resonates with you, send me an email. I have a few spots left for my January INdesign event.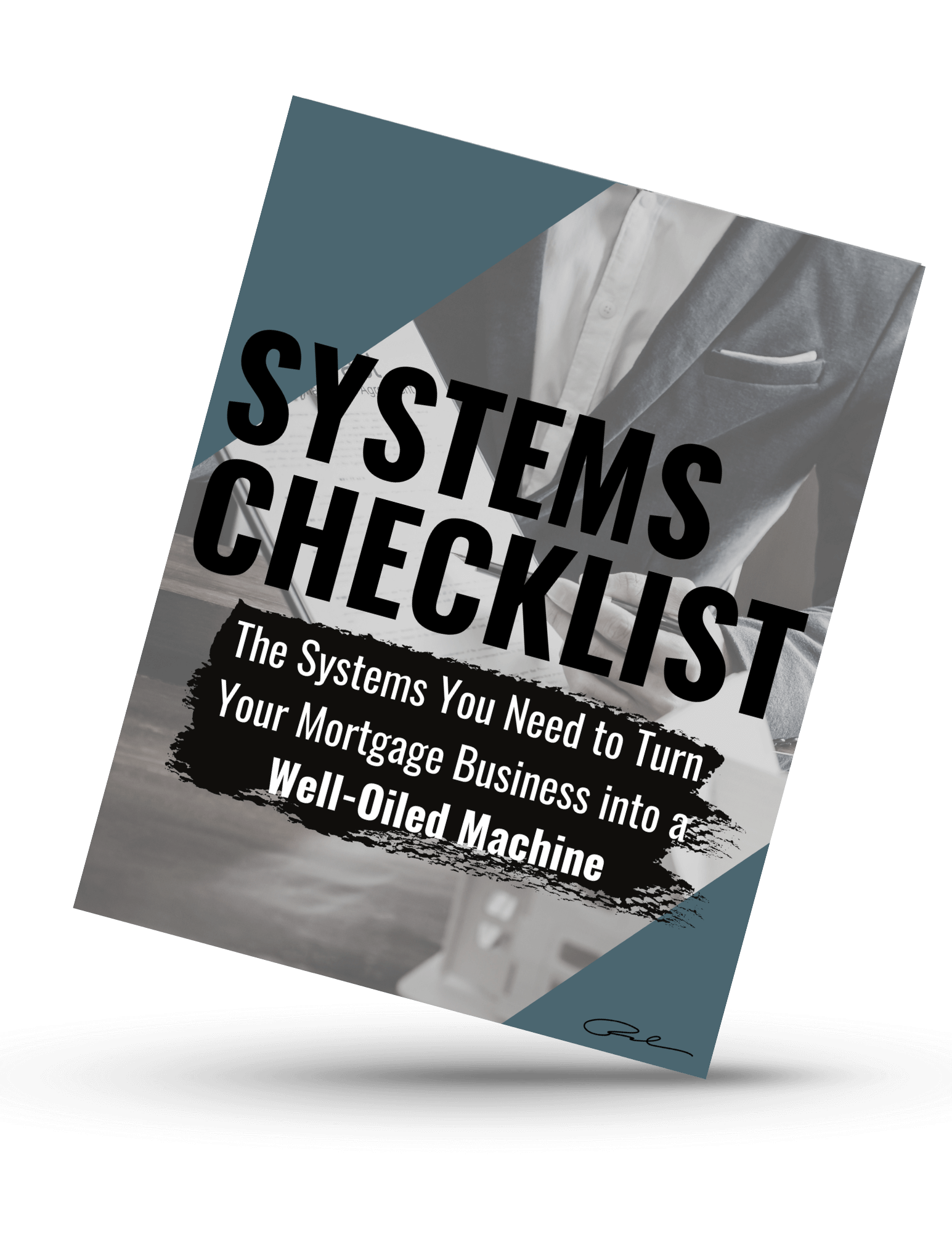 Download Your Systems Checklist: The Systems You Need to Turn Your Mortgage Business Into a Well-Oiled Machine
System Checklist Opt-in Form