It's not that you don't enjoy marketing yourself…
It's that you're doing it wrong.
You've seen the top Loan Officers in the industry.
They aren't making cold calls, paying for leads, or begging realtors for referrals.
The referrals just come to them!
They get to be themselves and people choose them as their preferred lenders.
And… It's not just a few people… A LOT of people choose them!
Is it luck? Chance? "Who do they know"??
No… They are using a formula.
The top Loan Officers have figured out:
What they are good at
What makes them unique
What they are passionate about
It's the combination of these three things that gives them their confidence and uncompromising drive.
It's also this combination that makes them an easy first choice for their referral partners.
Think about it… What makes the greatest leaders so attractive?
Their confidence and uncompromising drive.
They don't need to sell themselves because who they are, does the selling for them.
They aren't even on the same playing field as their competitors and their referral partners know it.
This is why they are chosen first.
Not because of their service, speed to closing, interest rate, or fancy social media videos…
But, because of who they are and where they are headed.
Do you know what you're good at?
What makes you unique?
What you're passionate about?
If so, have you turned this into a brand that others can see?
If you aren't showing them… then you can't expect them to choose you as their #1.
---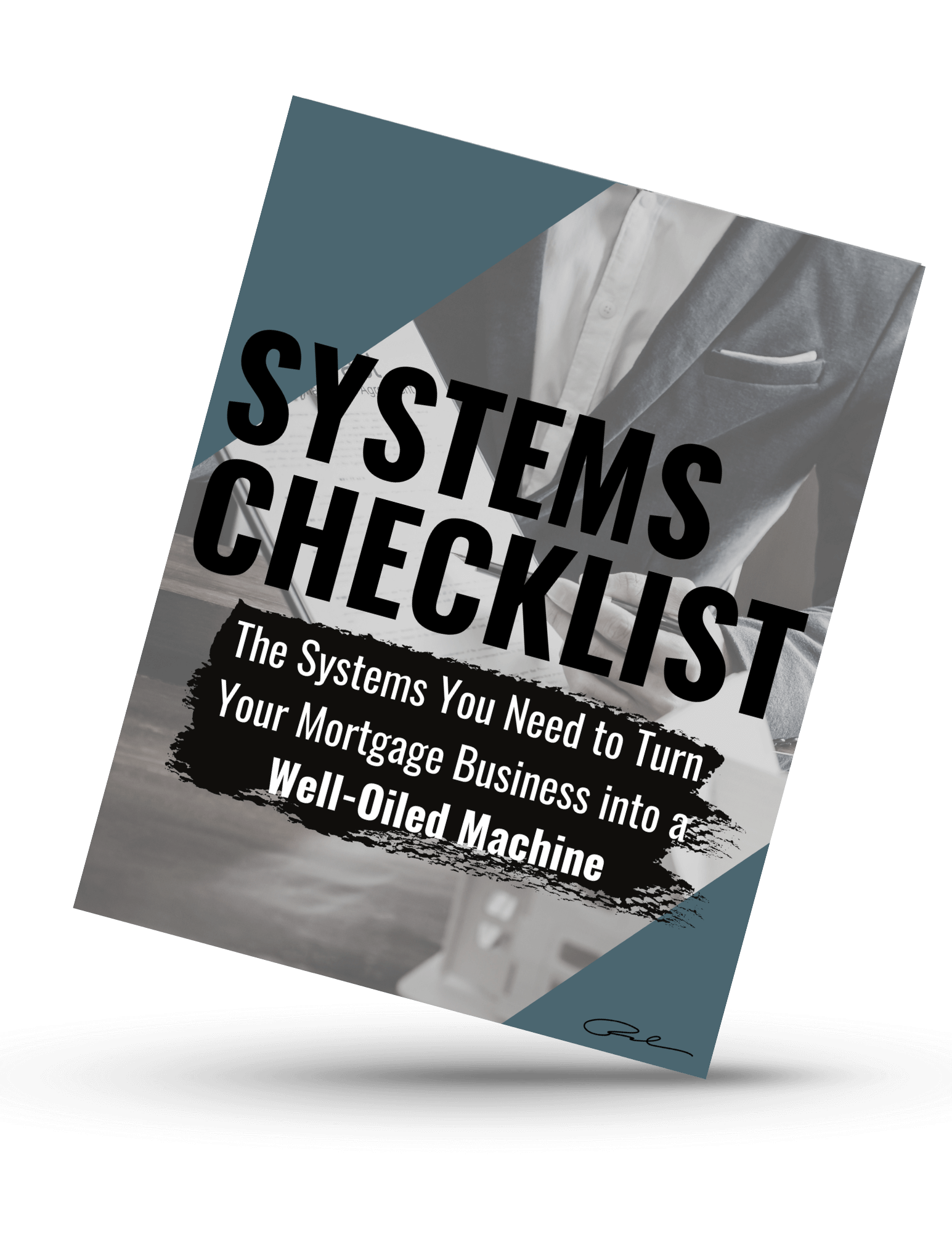 Download Your Systems Checklist: The Systems You Need to Turn Your Mortgage Business Into a Well-Oiled Machine
System Checklist Opt-in Form