I help Mortgage Professionals remove themselves from day-to-day operations and create a personal brand that sells itself.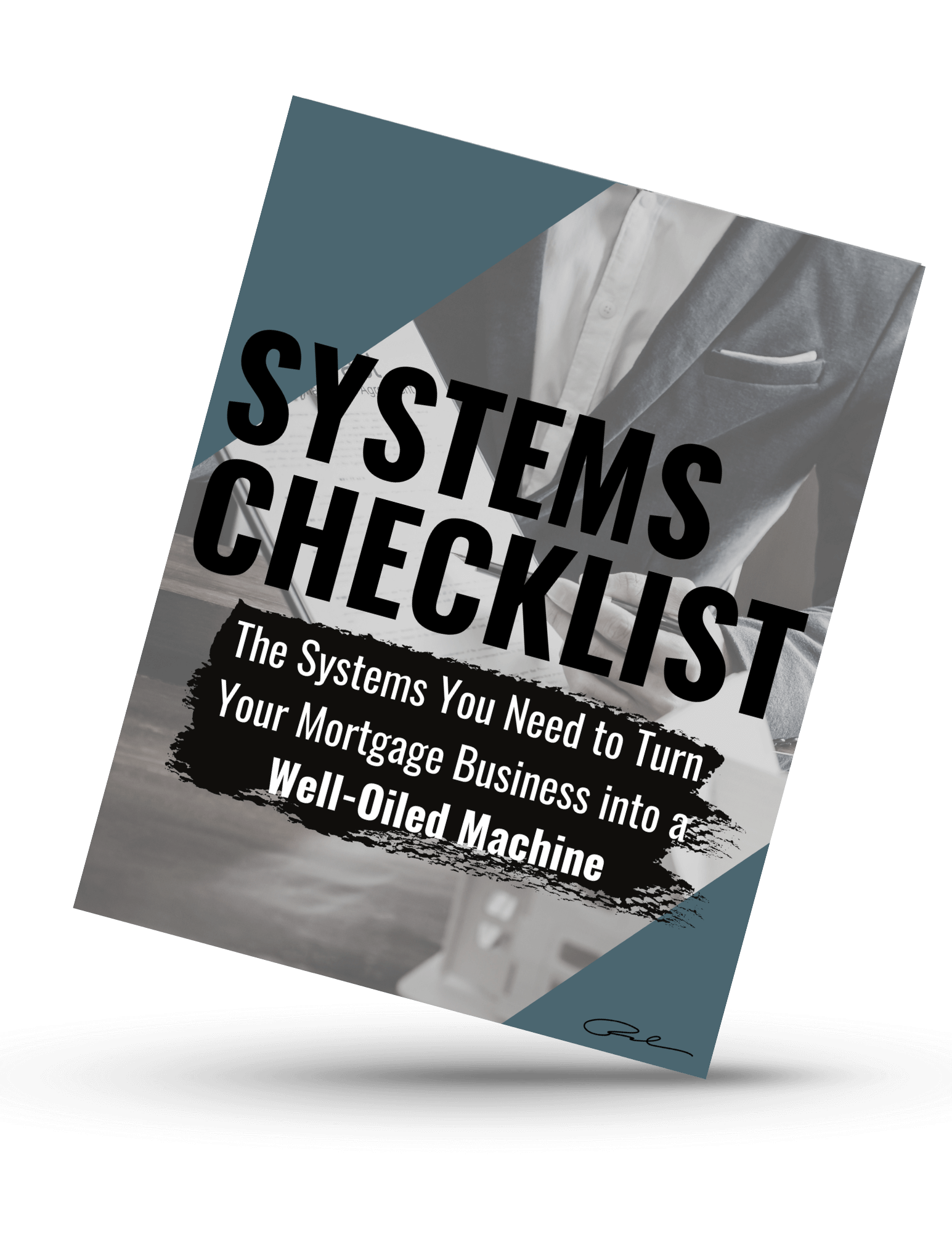 Download Your Systems Checklist: The Systems You Need to Turn Your Mortgage Business Into a Well-Oiled Machine
System Checklist Opt-in Form
You see those at the top of the mortgage industry…
They aren't stuck in their mortgage business working files

They have a strong personal brand that everyone remembers

They know what they are good at, what makes them unique, and what they are passionate about
Most mortgage professionals stay trapped in the day-to-day operations
because they believe that's how they will make the most money.
But, that's not true.
Working that way is exhausting, unfulfilling, and it's not sustainable.
There's a better way to run your mortgage business…
Let your personal brand generate leads and create referral relationships.
The best in the industry spend their time collaborating with other leaders, clarifying their
brand message, and looking for ways to make a bigger impact… and the money follows.
They have found their purpose and turned it into their personal brand.
This doesn't have to take you years or decades.
There's a formula that can make it happen now.
Is it time for you to remove yourself from the day-to-day operations?
You've experienced financial success and you have all the stuff to show for it
…but you feel aimless and you aren't working towards anything.
You're stuck doing work that doesn't excite you anymore
…and you have considered quitting to do something you enjoy.
You know there's a place for you, using your passion and expertise
…but you don't have the roadmap that will get you there.
You know in your heart that you have what it takes to get where you want to be
… and your biggest fear is waiting so long that it never happens.
Don' t let the clock run out. There's a better way.
My clients are
super successful
Loan officers, consultants, coaches, advisors, and business professionals from all walks
of life who want to be more and use their unique talents to make a bigger impact.
Roland does a really great job of helping you understand why you feel the way you do, why your mind works the way it works, and allowing you to find on your own what the truth is. Everything improves when you improve yourself. There's no other better investment than that.
-Josh Blair
Mortgage and Banking Professional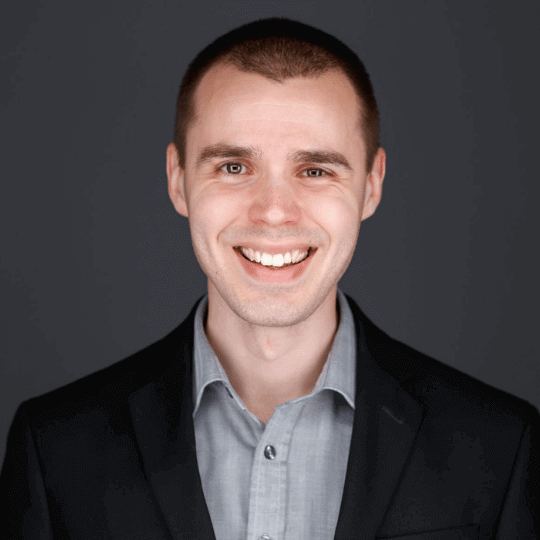 -Jordan K.
Advantage Mortgage
INdesign feels like it was years and years worth of coaching, mentoring, and therapy all condensed into one program. That's why I'm here. To get those condensed results.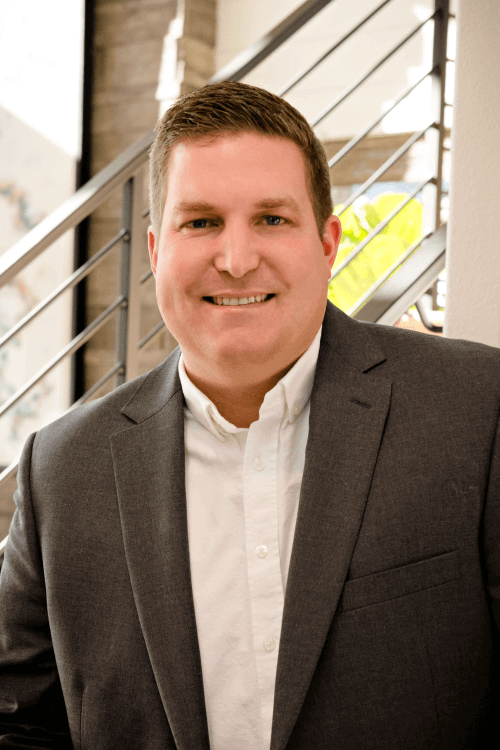 -Grant S.
Movement Mortgage
To say the experience has been life-changing would be an understatement. I instantly freed up a few hours per day that I could now focus on my family and activities that fulfill me. My goal is to live a life doing things that fill my tank, not deplete it, and to be able to leverage my divine design to leave a positive impact on the lives of my family and friends. With Roland's coaching, this will become a reality.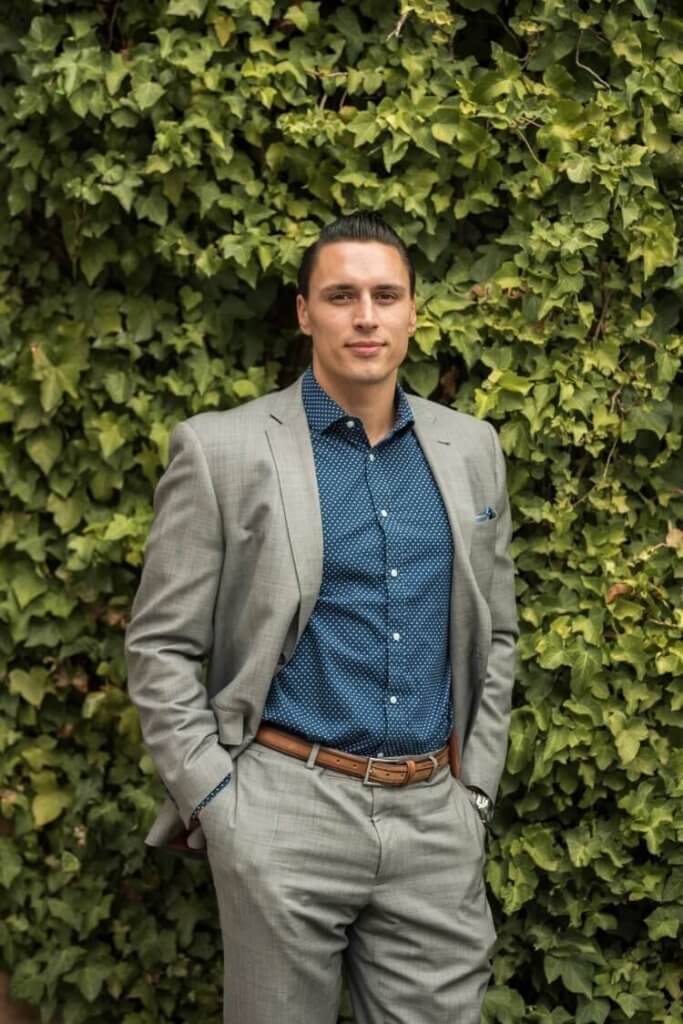 I now have a sense of control. What you thought was 10 years out, with INdesign, it can happen right now.
Like you, I began my journey because I saw an opportunity to make an impact and create time freedom. But, it is really easy to get distracted… get off track.... and get stuck on a plateau. That dream you had begins to fade away.
Here's the truth: The mortgage industry can be lonely. After all, nobody trains you for this. Through the struggle, you start to realize that the hustle is never-ending. It was fun in the beginning when building the business and creating the brand. But, the fun eventually is replaced by busy work and overwhelm.
You can work hard in your business and make money... but creating freedom? That must be designed. Building work that works for you, on your own terms. That's work worth doing and a life worth living. I can show you how.
I've developed a proven method that will help you finally achieve that dream you once had… doing that work you're meant to do... while enjoying the freedom you deserve.