They get more done in one day than most do in a month!
You know the top-producers I'm talking about.
Work is like a game that they are good at playing.
They love what they do and they are only getting better.
This is what happens when you find your thing.
It's what you love to do and what you were made to do.
Imagine…
You wake up in the morning excited for the day ahead. Your work is simple… Share your unique ability with as many people as possible. Your schedule is full of high-energy tasks that don't even feel like work. This is what you are good at (and honestly… you would do it even if you didn't get paid).
This is how days go for those that have found their thing. Your work is meaningful and it's making a difference. It's that impact that fuels you to keep pushing yourself to improve. You know what your unique ability is and you know how to use it.
This is why the elite players are so happy. It has nothing to do with their wealth and what they have. They know what makes them happy and they have found a way to make a career out of it.
People often delay finding their purpose. They put money first. The funny thing is that finding your purpose will make you more money than anything else out there. The elite players are where they are today because they put in the work to find their unique abilities. It was this awareness of self that fueled them to get to the elite level faster.
Not because of the money… but because of what life was going to be like on the other side.
---
I created INdesign (a coaching program for top-producers) for this exact reason… to create more happy top-producers who know what they have been designed to do. If this sounds like you, let's jump on a Zoom call.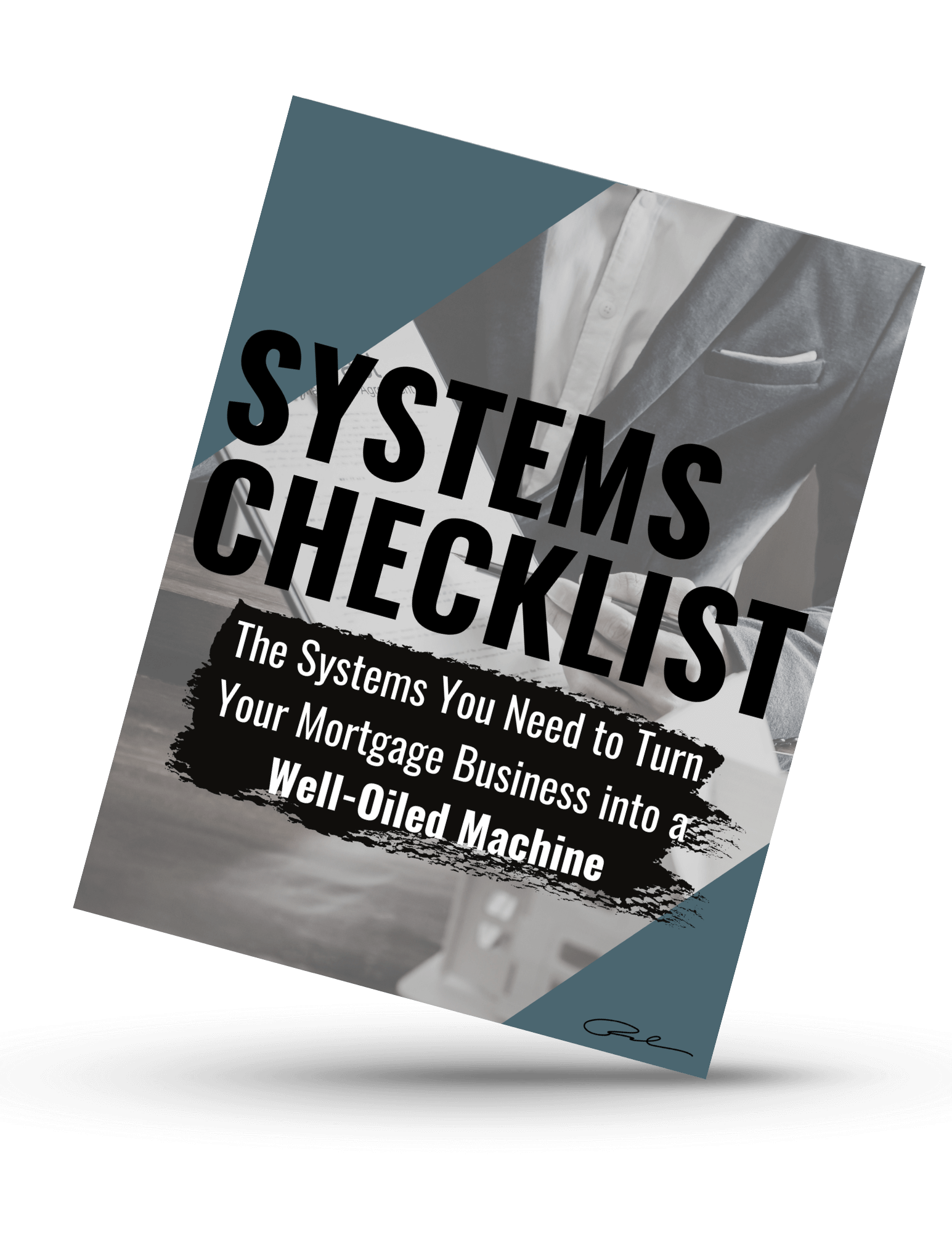 Download Your Systems Checklist: The Systems You Need to Turn Your Mortgage Business Into a Well-Oiled Machine
System Checklist Opt-in Form