"Fake it till you make it?"
Fake?
The reality is… there is nothing fake about it.
Authenticity is your strongest asset.
How about you SHOW UP instead?
The marketplace has changed significantly in the past 30 years. Trust is now more important than ever. Your customers have been lied to multiple times each day. They are now guarded. They don't know who to believe anymore. Marketers have abused their trust, violated their privacy, and invaded their homes.
"Fake it till you make it."
While this quote is cute…
…the problem with this statement is that it makes you a liar.
You are NOT a liar. You are working to become the person you want to be. There is nothing fake about it. You are being intentional about how you are showing up.
Fake? Fake is the person you were before… Suppressed by false and limiting beliefs. The person you are showing up like now is who you always were!
Like you, I wanted to become someone. I showed up like that person I wanted to be until I became that person… or that person became me…?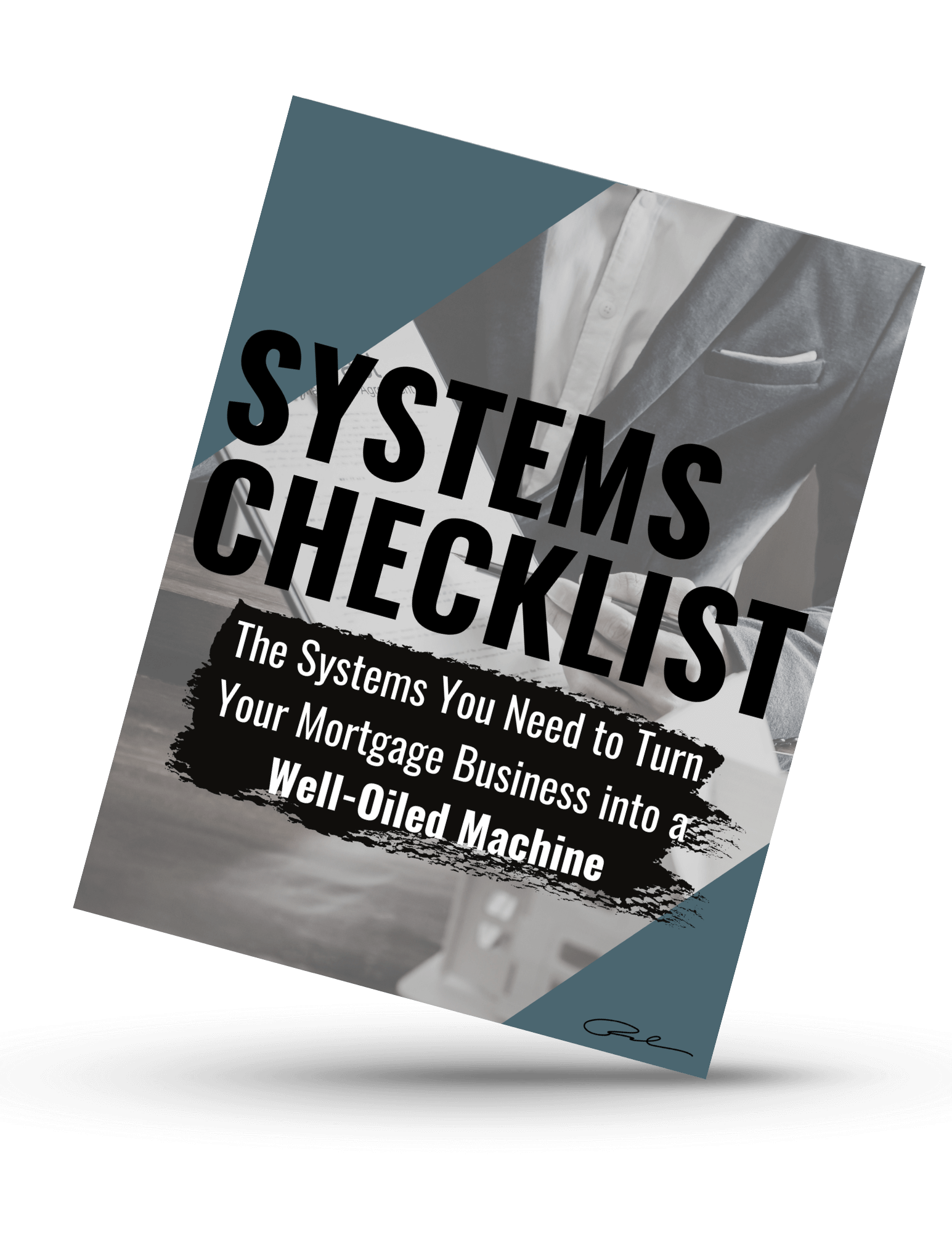 Download Your Systems Checklist: The Systems You Need to Turn Your Mortgage Business Into a Well-Oiled Machine
System Checklist Opt-in Form